The government has announced plans to purchase three thousand motorcycles and two hundred and fifty pickups for use by Agricultural extension officers.
Speaking at the annual festival of the Lawra traditional area in the Upper West Region, to climax their annual Kobine festival, the president, Nana Addo Dankwa Akufo-Addo, reiterated his administration's commitment to the development of agriculture in order to improve the quality of the lives of Ghanaians.
"Agriculture remains the fuel that powers all our activities in Ghana, as we have seen, we ignore it at our risk. Now, government will certainly not ignore it, it is my pledge, that farmers, food crop farmers, fish farmers and livestock farmers will all have the support and respect they deserve from my government," Nana Addo said.
He added that, government, with the assistance of the government of Canada, would purchase the 3,000 motorbikes and 250 pickups to help farmers improve the agricultural sector of Ghana.
The Paramount Chief of the Lawra traditional area, Naa Puowele Karbo III, commended the president for his government's interventions in the sector which have resulted in an improvement in agriculture in the area.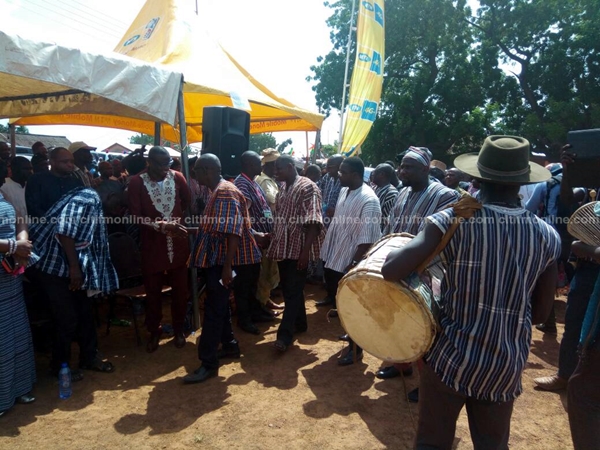 He also challenged government to expedite action on the national climate change policy to ensure its implementation at the regional and district level, to address issues of climate change in the region, since the region is most at risk of climate change.
"We are aware that the national climate change policy has been formulated but its implementation is yet to trickle down to regional, sub regional and local levels," he said.
Naa Puowele Karbo III, stated that, agricultural platforms intended to mainstream climate change issues into the district assembly planning and budgeting processes, have been established, but bemoaned the fact that their operationalization has been bedeviled with apathy, lack of resources and funding.
The Member of Parliament for Lawra, who is also the Deputy Roads and Highways Minister, Anthony Abayifaa Karbo, confirmed that funds have been released to contractors working on major roads in the region, and pleaded with the residents to support the government to deliver on its promises.
Source: citifmonline.com