President Akufo-Addo has urged members of the government's anti-galamsey task-force Operation Vanguard in the Eastern Region, to remain focused despite criticisms of their operations.
He said he was proud about their work, and encouraged them not to be disturbed by the allegations by some Ghanaians they were conniving with illegal miners.
President Akufo-Addo made the statement when he visited the members of the task-force, Operation Vanguard at their base at Akyem Afosu in the Birim North District of the Eastern Region.
"I came here to say thank you very much and in thanking you, tell you that all kinds of people are going to be saying all kinds of things about the work you are doing. Please do not let any of that demoralize you. They should not get to you. Do your work which is most important to the future of the country. It is about our country and its future," he said.
"This operation is one of the most important operations you'll undertake in your life because it is about the future of our country. If you don't come in to help us and allow this illegal mining to spread, You'll not have a Ghana to give to your children," he added.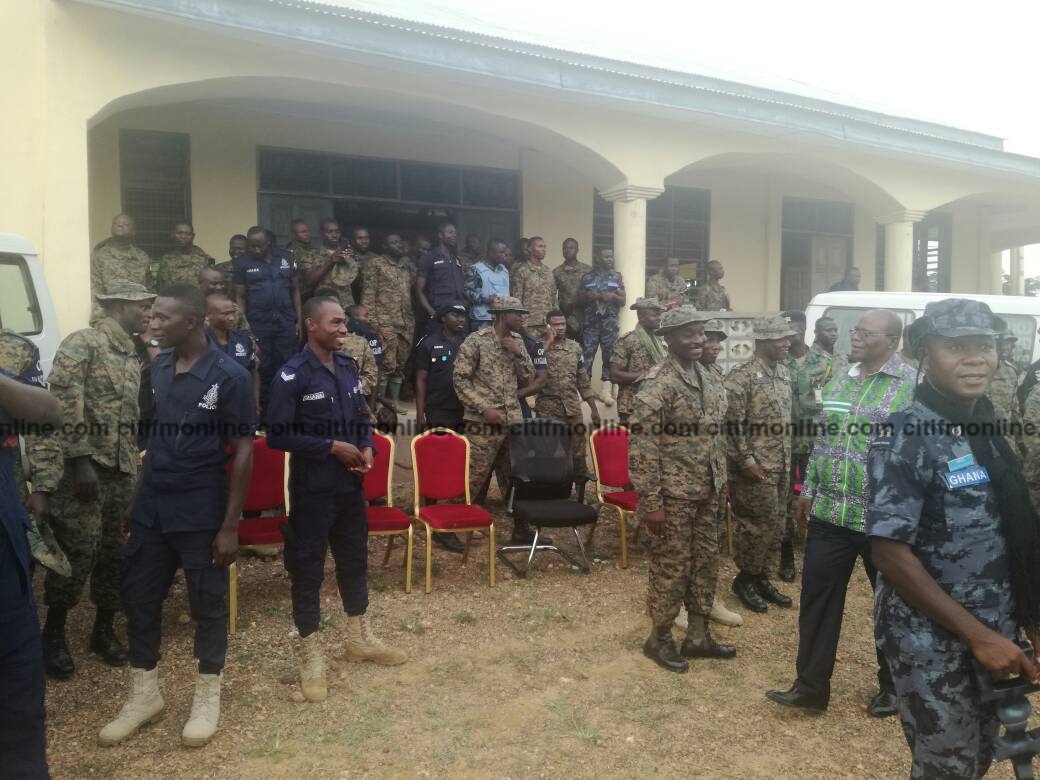 The anti-galamsey task-force was deployed to three regions; Ashanti, Western and Eastern about five months ago, to help fight and sustain and campaign against illegal mining.
Their operations have resulted in the arrest of at least 600 illegal miners including foreign nationals, particularly Chinese.
The deployment of the joint police and military task-force came as a major boost to government's fight against illegal mining in the country, following news of its devastating effects on the country's land and water resources.
The government placed a six-month ban on all forms of mining until further notice, but later extended the ban to January 2018, because the needed result has not been achieved.
–
By: Jonas Nyabor/citifmonline.com/Ghana