The African Union (A.U.) has officially commented on a political turnaround by the Ethiopian government. The A.U. commended the government over its decision to foster national consensus and to open up the political space.
A 4 January 2018 statement signed by the A.U. chief, Moussa Faki Mahamat, also tasked Ethiopians reciprocate the move by the government by embracing the spirit of forgiveness and unity.
The ruling Ethiopian Peoples Revolutionary Democratic Front (EPRDF) on Tuesday announced that it was going to release all political prisoners and also close down a notorious prison facility – the Maekalawi jail located in the capital, Addis Ababa.
The move has been hailed by most political watchers across the world even though activists and human rights groups are calling for more clarifications on the announcement.
Statement of the Chairperson of the African Union Commission on Recent Developments in Ethiopia
"The Chairperson of the African Union Commission, Moussa Faki Mahamat, welcomes the announcement made by the Prime Minister of the Federal Democratic Repubic of Ethiopia, Hailemariam Desalegn, pardoning or suspending ongoing judicial cases of members of political parties and other individuals.
"He commends the Ethiopian authorities for this important and farsighted decision, and for their commitment to foster national consensus and widen the democratic space.
"The Chairperson of the Commission underscores that the steps initiated by the Prime Minister will help create a conducive environment for the pursuit and consolidation of the impressive socio-economic gains Ethiopia has made over the past decade.
"These steps will also enhance the country's stability, which is of paramount importance for the region and Africa as a whole.
"The Chairperson of the Commission calls on all Ethiopians, irrespective of their political affiliations, to embrace and sustain the spirit of forgiveness and unity in the interest of their country."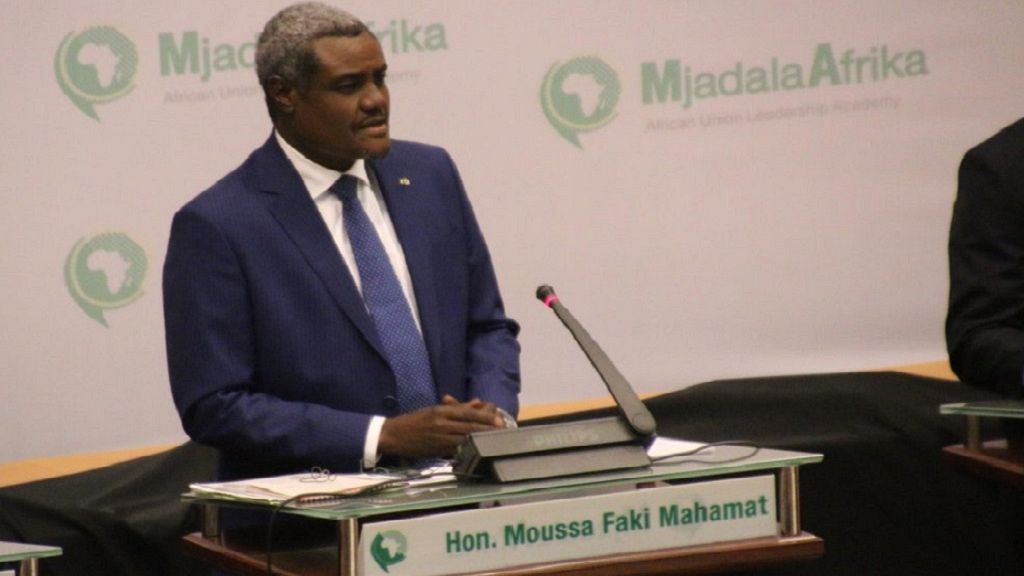 Source: myjoyonline